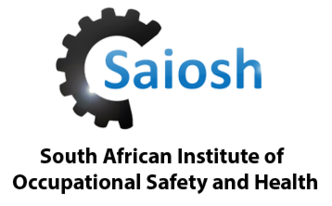 GetSmarter is accredited by the South African Institute of Occupational Safety and Health (Saiosh), a South African Qualifications Authority registered professional body for occupational health and safety (OHS) professionals. Saiosh administers professional accreditation and industry insights for OHS professionals in South Africa. By completing this Occupational Health and Safety online short course from the University of Cape Town (UCT) you'll gain locally recognised and Saiosh-endorsed professional skills.
Saiosh has accredited this online short course as meeting the academic requirements for 5 CPD points. As such, students may be eligible to qualify for Saiosh membership at a technical or associate level, depending on their years of work experience. The criteria for Technical Membership includes an accredited certificate at NQF level 5 or equivalent, as well as two years' experience. Should students not meet this criteria, they can apply for a non-professional Associate Level Membership, which requires an NQF level 5 certificate or equivalent, and less than two years' experience.* This UCT course is at an NQF level 5 equivalent, but is not credit bearing.
*The Saiosh registration board is responsible for determining the grade of students when applying. Thus, GetSmarter and UCT bear no responsibility for the claiming or validation of these endorsed professional skills with Saiosh.